A city that was the linchpin for Romania's revolution in 1989, through popular protests that eventually led to the end of 42 years of Communist rule. An urban metropolis that today counts around 500,000 people within its wider metropolitan area. A city in the West of Romania that recently elected a German national as its mayor. And a city where 18 to 35 year olds currently account for around 58% of its population. Oh, and one of the next European Capitals of Culture.
It's hardly surprising that Timisoara recently made use of funds through the European Solidarity Corps to invite youths from many different European countries to come together with local youths and volunteers to help reinvigorate its cultural offer to young people, by creating spaces where they can feel safe and engage in non-formal education.
All it took was 40 days and nights of hard graft, sweat and fun.
Youth Centres Up
At first, the local community said that these young people from all over Europe would create mess and disorder, but after just one or two weeks of them beginning their work, local residents were already coming with food and water, and bringing old furniture to decorate these new centres," says Ovidiu Simonetti, Civic Involvement & International affairs officer in the Communication Department of Timisoara City Hall. "So, the negative ideas were transformed in the minds of Timisoara's citizens into something good, and in the end they supported it and the young people."
The request made by local citizens, thanks to the work of a local NGO, the Timis County Youth Federation (FITT), was to convert 5 disused council-owned industrial buildings into spaces for young people, which the local council gladly made available free of charge.
More than 125 volunteers from 25 countries around the world, and Romania, got to work, planning activities, as well as sanding, and painting the walls.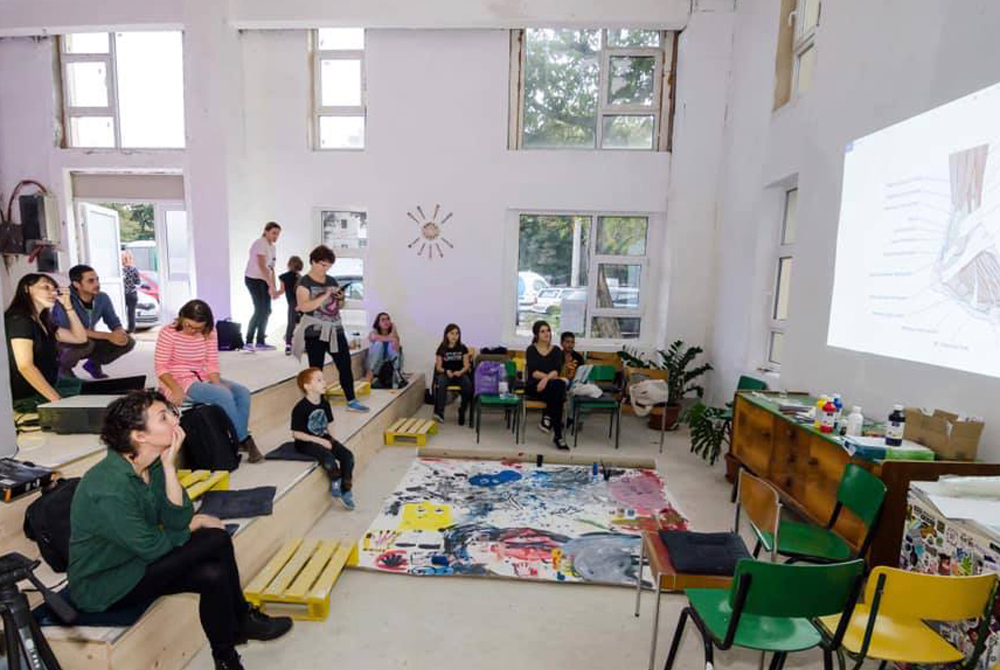 The youth NGO, FITT, "needed people to come and help do some painting, works, and improvement, for these buildings," says Simonetti. "And the European Solidarity Corps helped them offer hospitality for a number of young people from all over Europe to come to Romania to work together and to transform these industrial areas into new spaces for young people."
From the beginning there were "a lot of enthusiastic people, a lot of joy and good things happening in these centres" says Simonetti.
International connections
The core idea for the completed buildings was, essentially, to unleash the talent and creativity of the local community, while building communities of young people able to contribute to the development of the city.
"One of the first things that the community noticed during the process of setting up the youth centres was that something is happening in their area," explains Mihai-Adrian Vilcea, president of FITT - Timiș County Youth Foundation, citing that most such activities happen only in city centres. "We wanted to show them that they are important, and someone is giving attention to them and those who are giving attention are young people."
"The youth centres are open spaces for young people and their aim is to bring activities and events closer to their homes, making them more accessible" concludes Vilcea.