"The mission was to combat Euroscepticism and put people in touch with Europe, not only receiving but also generating European ideas," Says Anabel Marie, Rennes Municipal Councillor for Europe. "We needed a different way of talking about things, not boring meetings where we talk about what local projects are funded by the ERDF." But the city never expected to become suddenly awash with video-game ideas, Europe-webbed music maps or online bird-spying devices. That all came from the people.
Whose Europe?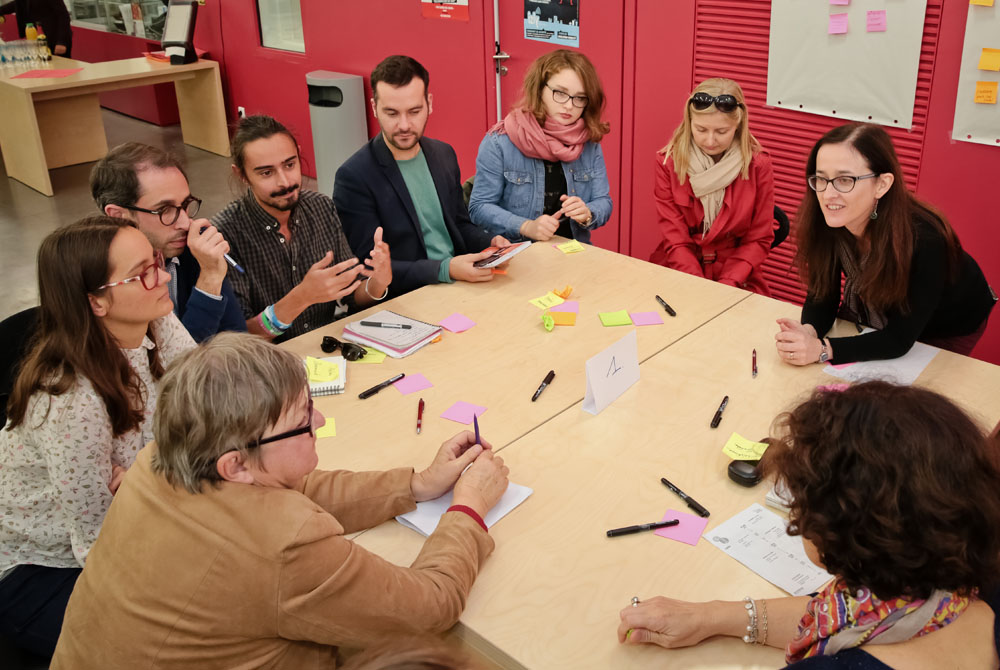 Rennes has always considered its relationship with Europe to be an important part of its local identity, but not everyone in the city feels the same way. "We have some Euroscepticism. People who feel like the EU is a distant, malignant thing. Not to tell them 'Oh, Europe is great!' but to help them feel like the EU is not so far away, and that they can discuss it in a critical but informed way. We were holding meetings about our relationship with Europe, but the people coming were always the same; they were interested anyway. We wanted to reach out to a different, wider audience."
That's where the idea for Labo Europe came in. The city had been running something called 'Fabrique Citoyenne' since 2014, an opportunity for locals to dialogue about and co-create local public policies. Why couldn't this approach be transformed to refresh the way that the city talks about Europe to its residents? This came at the same moment as Eurocities launched its campaign 'Cities4Europe-Europe4Citizens' to promote new forms of democracy, so the city leaped at the chance to "show that cities are an outstanding vector for strengthening European citizenship," Anabel says.
Taking it to the laboratory