Always a front-runner when it comes to citizen participation in civic life, Ghent is now going global, pioneering a dynamic approach to opening its citizens to the world
"The whole idea of European politics and being a European citizen is to do what we think is good for European society, but how do I know what this is if I only have my Belgian perspective", asks Ghent citizen Thibaut Renson. "That's why I believe there needs to be a more reflective, deliberative approach that takes citizens beyond their own nation."
It is perhaps no surprise to hear that the man behind this opinion is not only a citizen of Ghent, he is also an academic studying citizen participation at Ghent University. What was a surprise to Renson himself however is that he even entered a competition designed to get young people engaged with politics - a mock European presidential election - let alone that he won it!
Smart marketing makes things happen
"I found a flier about it on my desk and thought it was a very cool, creative and appealing proposition around international politics," he says. "I was more attracted by this and the prospect of going to the EUROCITIES conference with the Ghent delegation as part of the prize than by pure political interest."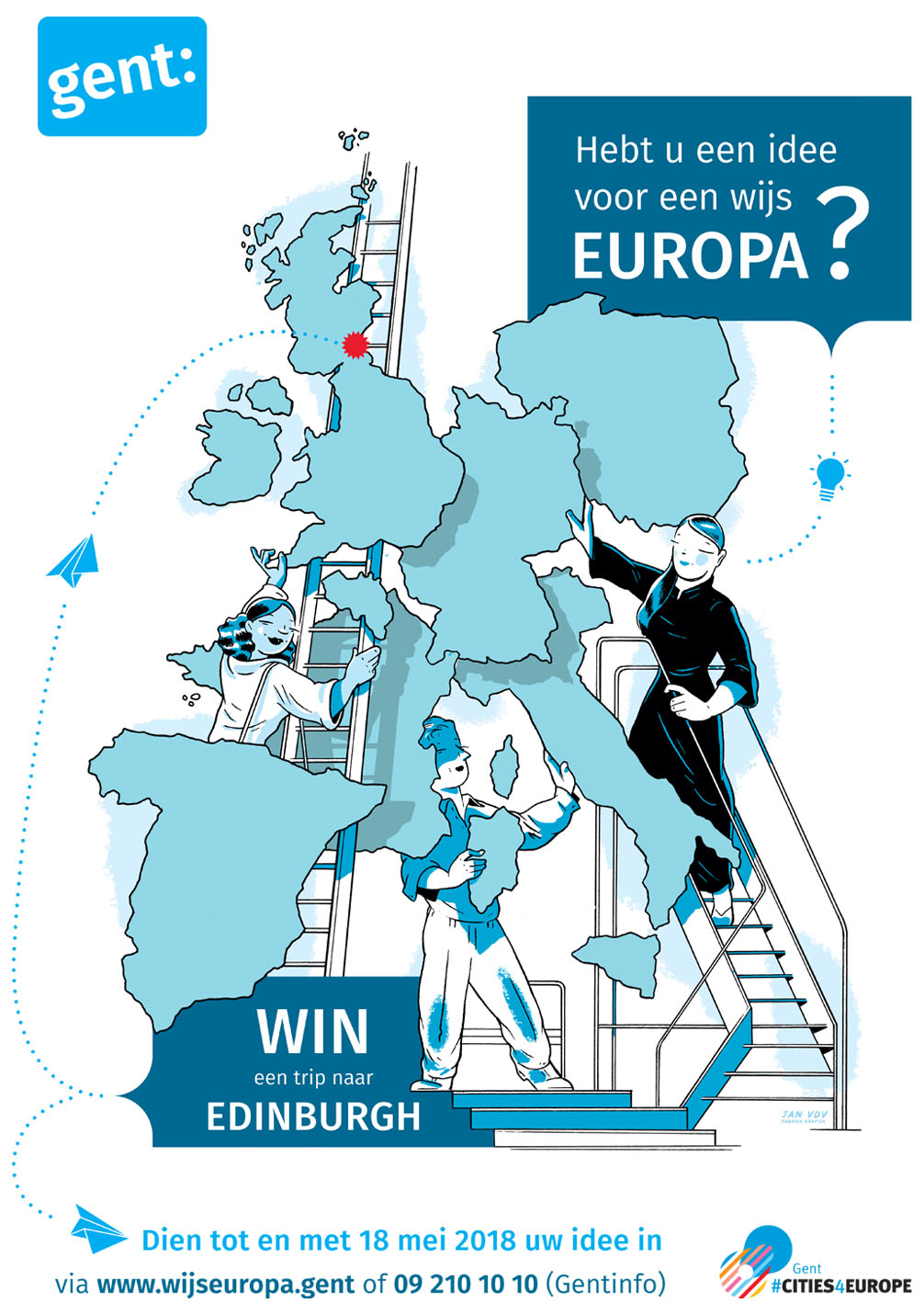 The creativity and excitement Renson cites as the triggers for getting involved are testament to the original and engaging approach taken by the city when it decided to encourage and enable citizen engagement at the global level.
"Our model around citizen participation in international policy is dynamic," says Els Uytterhoeven, Ghent's international city marketing officer. "We continuously look for opportunities to introduce citizens to European affairs, institutions and experiences and work on a mix of creative ideas individually.
"It's all about building a community database of citizens and stakeholders who have shown interest in our activities. With each new initiative this community grows and becomes a bigger part of our international story.
"Some people might initially come along for a free tour in the European quarter in Brussels while others are already more involved and want to give their opinion on specific European policy topics and you can ask them to take part the next time."
A serial pioneer in citizen participation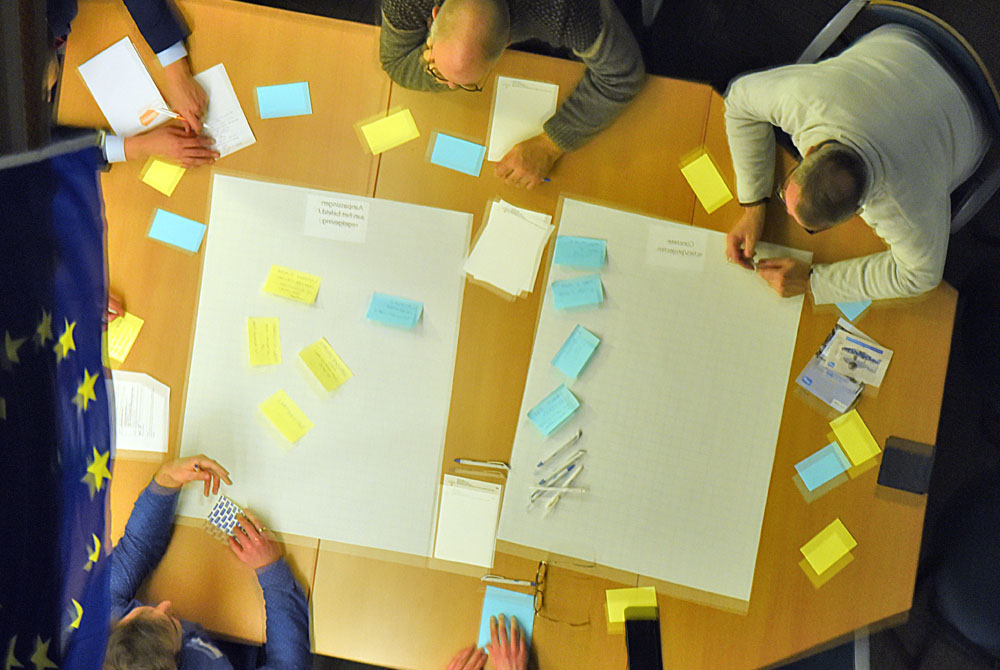 Long before cities recognised the need to shift from 'we know best' to 'together we know best', Ghent was organising public hearings and advisory councils. And since 2003 it has had a dedicated policy participation unit which has maintained momentum ever since.
While local initiatives to increase the role of citizens in civic decision making have expanded significantly across Europe in recent years, they have only reached national policy level in a few countries. On the back of its Great Debate, France for example established a citizens' assembly to discuss climate change. The Scottish parliament has also hosted citizens' juries to reach recommendations on a wide range of political challenges.
Ghent is not just going further by looking beyond its national borders, it is also setting the bar very high in terms of its goals.
"We want the city to be international without any effort, it should be a reflex in all the things we do," says Uytterhoeven. "We engage citizens and translate what is happening on an EU or global level for them because they are often not aware of this and its potential to directly or indirectly contribute to a better life for them. And vice versa, how we do things in Ghent can be an inspiration to other cities abroad or other levels of government."
Kick-starting a change in mindset
When Ghent's former mayor Daniël Termont was president of EUROCITIES he had the idea of kick-starting the city's work actively involving citizens in international work with a Europe-wide initiative. And thus Cities4Europe was born.
With the aim of 'inspiring all levels of government to put people first and have an impact on the way decisions are taken in Europe', Cities4Europe stimulated more than 200 events in 85 cities.
In typically Ghentian style, the city organised an array of activities, including a climate festival, an open event on the potential of technology in the new democracy, a picnic for international students and the contest that caught Thibaut Renson's eye, 'An idea for a wise Europe'.
The idea behind this was to get all Ghentians thinking about what would make a better Europe and to get young people to run as candidates in Ghent's 'president for a wise Europe' contest.
Seventy creative ideas were put forward, ranging from a European basic income to a European travel app. And Renson and another winning presidential candidate went off to the 2019 EUROCITIES annual conference as youth ambassadors.
"I think Cities4Europe caught the zeitgeist," says Uytterhoeven. "I see a shift in cities and European institutions, they are giving a bigger forum to citizens. There is also a greater recognition that cities are the most direct link to citizens - and of the significance of this for elections."
How one thing leads to another
With this thinking at its heart, it was inevitable that the city would be an enthusiastic participant in EUROCITIES' citizen panels initiative introduced in the run-up to the European elections of 2019.
The city not only put forward three proposals - for a European social rights treaty, improving public tendering and encouraging sustainable energy systems - for presentation at Eurocities' 2nd mayor's summit. In a notable move, Ghent's mayor 'gave away' his speaking time to the citizen panellist who accompanied him to the summit.