The beats of a butterfly's wings on the evening air could create a tornado hundreds of miles away. So postulates chaos theory, but in a realm far away from science, where a butterfly is much more a symbol of peace, and of healthy urban living, butterflies abound in Utrecht's Máximapark.
Why hundreds of butterflies should be found in an urban park is itself a result of a great combination; the moulding of talent from the city administration and of passion from Utrecht's citizens.
The Máximapark is almost the size of New York's Central Park, but in a city of around 350,000 people it's perhaps even more central to people's hearts.
Throughout the Netherlands, even, the Máximapark has been considered the nation's favourite urban green space, and, through the COVID-19 pandemic, it continues to be a place where communities can come together.
A place of connection, identity and pride
The park is located in a newer part of the city, the Leidsche Rijn district. This is special, says Noortje Voulon, City District Advisor for Utrecht, because "normally when you build a city you might start around a church or a square". When the Leidsche Rijn district was conceived there was already a green belt between the city and outlying villages, which has now been developed into the park. In fact, says Voulon, the community of Leidsche Rijn has rather "been built around the park."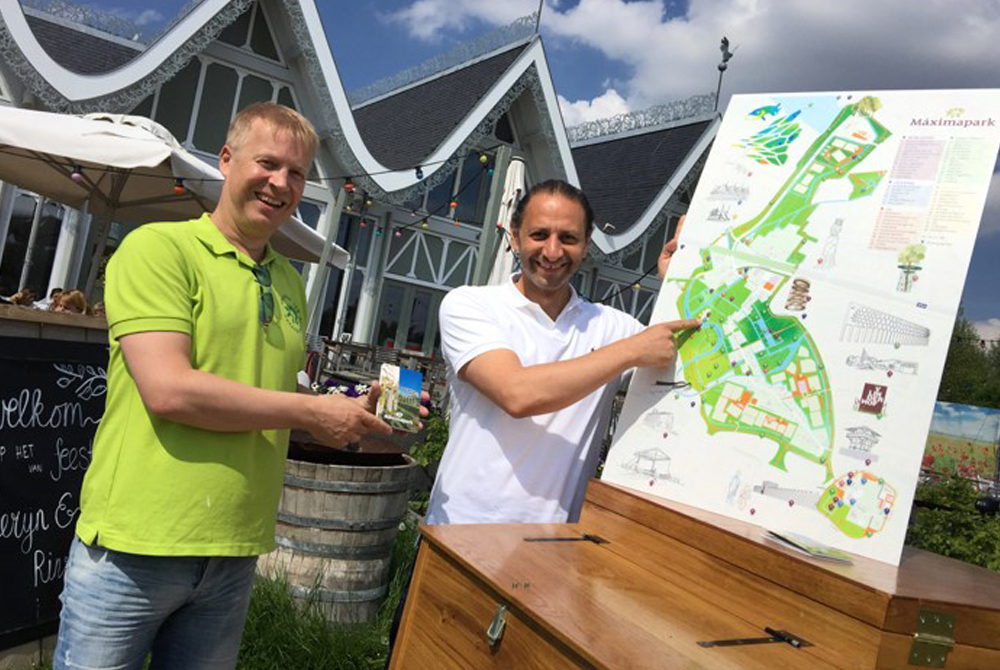 "That's true. It's a real meeting place," adds Louke Vissers, City District Manager for Utrecht, "and that was not initially the case, but now it functions like that. Now all people, old people, young people, people from the older villages and from the new parts of town come together. It's a great instrument for community building."
"The commitment from the inhabitants of the district is great because these people are pioneers in a new area. That's why it did not take a lot of effort to get people involved", says Vissers.
Indeed, while the park might have originally been conceived as a green lung for a growing city, it's now a hub for myriad activities. "Mothers of newborn babies can come together in the Anafora restaurant. Yearly cultural and musical festivals are being organised by citizens, and all kinds of sport groups exist. Not only formalised sporting groups, but also a lot of yoga groups and others, like calisthenics," explains Vissers.
Park volunteers